Quality Slitting Line - 0.2mm-1.5mm Seamless Slitting Machine
SF-160
Accurate and Precise Uncoil Recoil Slitting Line Machine
SF 160 Slitting Line was designed for a Japanese company that is specialized in providing coils to various Japanese companies located in Indonesia, and in various industries including automotive, electronic accessories, car accessories, etc. The buyer wished to procure a slitting machine without spending too much money on the base, therefore, Sunfone designed a cost-saving base. Since the coil is used for a lot of zinc plating and PPGI (Prepainted Galvanized Steel), therefore, scratches are not allowed on the surface.
To slit a steel sheet that is 0.2mm thick can be critical. Tension control and buffer bin are implemented at the uncoiler to avoid excess sheet tension. To slit a 0.2mm steel sheet, an extremely accurate slitting knife and spacer are required. The SF 160 slitting machine slits steel sheets between 0.2mm – 1.5mm.
High performance slitting machines designed for a Japanese buyer
SF 160 Slitting Line is equipped with a seamless type recoiler, it curls the steel sheet with round internal diameter without any dents or leftover marks.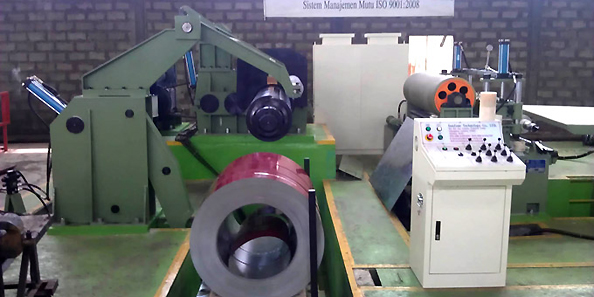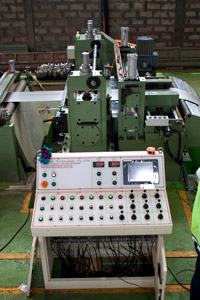 SF 160 slitting line:
1. Single arm uncoiler with tension control and buffer bin
2. Pinch roll and levering machine
3. Cutting machine
4. 1st bridge
5. Pinch roll and Side guide device
6. Slitting knife and spacer
7. 2nd bridge
8. Tension control station
9. Seamless type recoiler
10.Support arm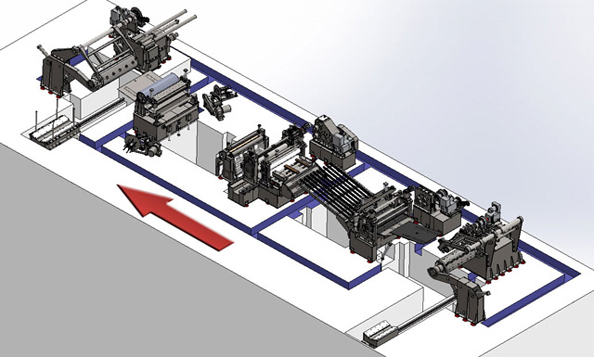 Movie





Related Products

SF-160 / SF-180 / SF-220 / SF-250 / SF-280

Sunfone Technology Co., Ltd offer standard models of accurate & precise Uncoil Recoil Slitting...

Details

SF-100 / SF-150

There are two model of Mini Steel Sheet Slitter Line. Slitting Speed Max 120m/min with steel...

Details
E-Catalog 2021
Please click below link to download files

Download
Have Any Question ?
Call Us :
+886-4-8313011
Thank You.
More Details
Quality Slitting Line - 0.2mm-1.5mm Seamless Slitting Machine | Tube Mill Manufacturing And Supply - Sunfone Tech
Sunfone Technology Co., Ltd., since 2000, is an ISO certified Quality Slitting Line - 0.2mm-1.5mm Seamless Slitting Machine | tube mill manufacturer based in Taiwan.
Sunfone Tech specializes in custom design high frequency tube mills and automatic still coil slitting line with engineered tubing solutions for the world famous companies.
High-quality and competitive price, Sunfone Technology's pipe | tube mill including PLC control system, quick mold changing, SUMITOMO motor, uncoiler, and bearings are mounted on a solid base plate which is cast-in during mill erection, and electronic control panel takes charge of all the precise movements.
Sunfone Tech has been offering customers high-quality stainless steel tube mill | pipe mill, both with advanced technology and 20 years of experience, Sunfone Tech ensures each customer's demands are met.